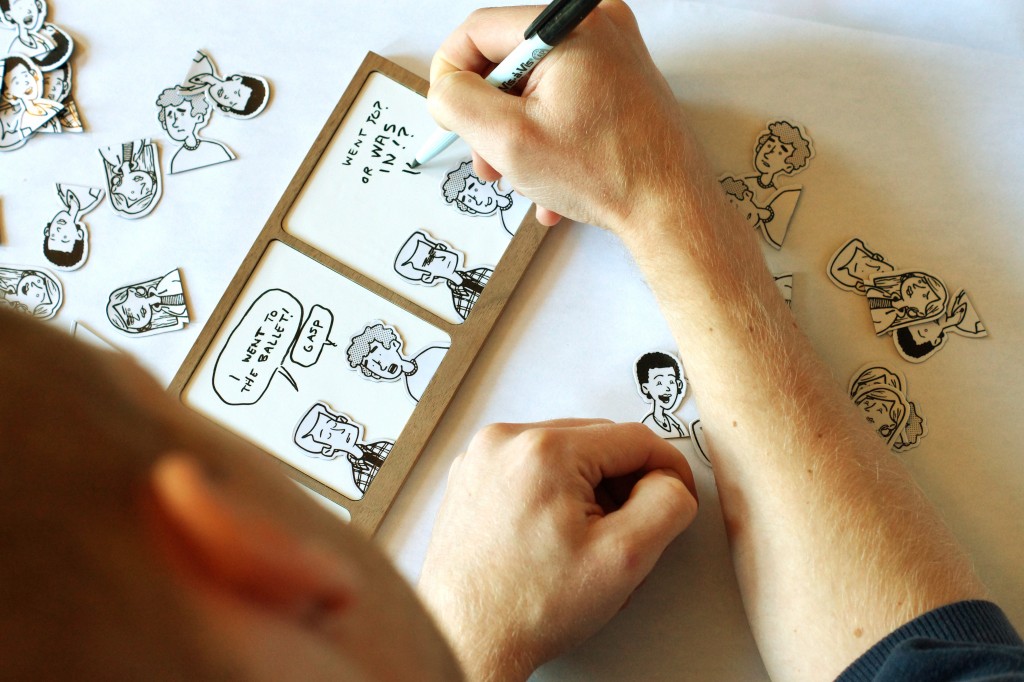 The Magnet Comic comes with the wooden comic strip, dry-erase panels, a marker, stand, microfiber wipe and 36 character pieces.
You can use the stand to display the magnet comic on your desk, coffee table, shelves, etc. or you can use the magnets on the back of the Magnet Comic to put it on your refrigerator, a filing cabinet or anything magnets will stick to.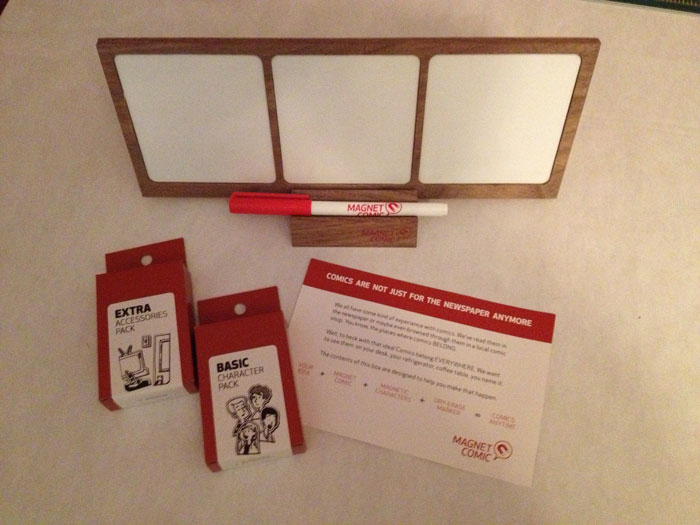 There are four characters included with the Magnet Comic, each with nine different expressions so you can mix and match to tell the jokes/stories you want using a whole range of emotions.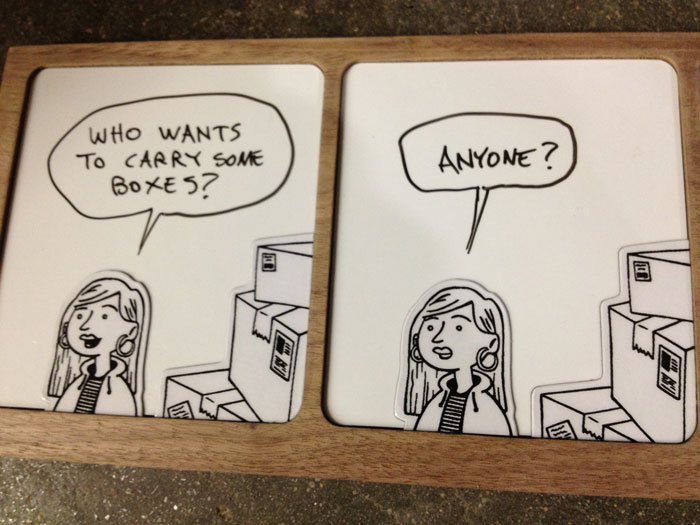 New character packs are in the works to help you expand the types of comics you can make. Check out the Character Packs page for more information or enter your email below for news and updates.